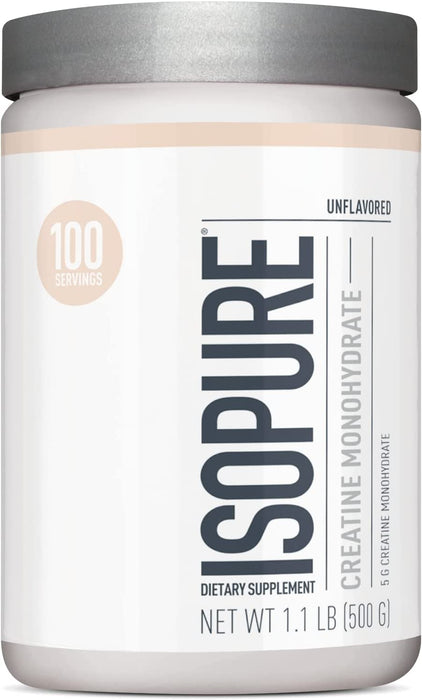 ISOPURE Creatine Monohydrate, 500 Grams / 100 Servings
ISOPURE® CREATINE MONOHYDRATE
Isopure® Creatine Monohydrate powder has no calories, added sugars or fillers. Highly researched, Creatine Monohydrate has been shown to support muscle size, strength, and power when combined with high-intensity activities.*
It's unflavored and perfect for stacking into your post-workout protein shake or favorite flavored beverage. All Isopure® products are manufactured from the highest quality raw materials, under strict supervision and in accordance with Good Manufacturing Practices.
Extensive quality control procedures ensure proper purity, dissolution and potency.
Directions: Mix about 1 scoop (5g) of Creatine Monohydrate Powder with 8-12 oz of your favorite flavored beverage or post-workout protein shake. Consume as part of a balanced diet and exercise program.