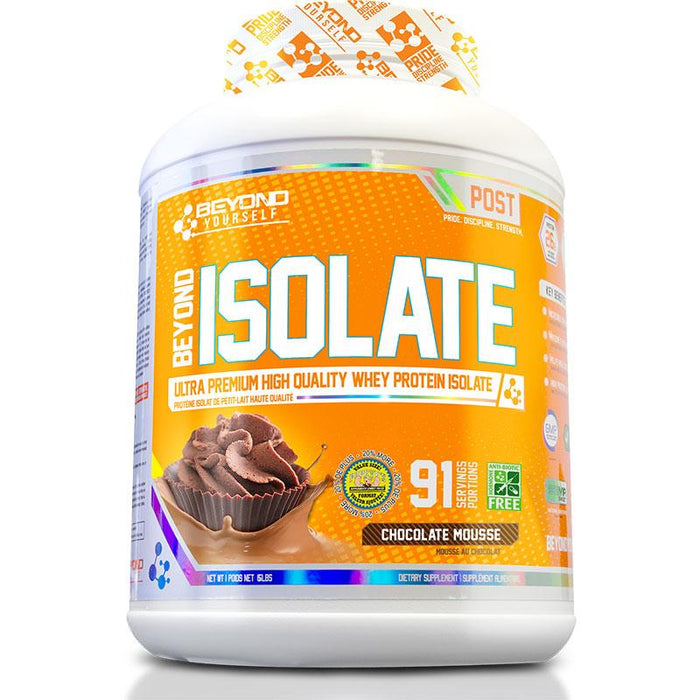 Beyond Yourself Isolate 5lb
Infuzer Isolate
Ultra Premium High Quality Whey Protein Isolate

- Activates metabolism
- Great for building lean muscle mass
- Ultra premium whey protein isolate
- Incredible bio-availability
- Mixes instantly

Premium Quality Supplement
HIGH ABSORPTION RATE WITH LITTLE WASTE. IT'S TIME FOR YOU TO TRY BEYOND YOURSELF WHEY ISOLATE!

Looking for a cleaner, better whey isolate?
Look no further, each scoop of BEYOND YOURSELF WHEY ISOLATE contains 26 grams of highly bio-available whey protein isolate. The benefits of using whey isolate are not limited to just building muscle.
In fact, BEYOND YOURSELF WHEY ISOLATE can also be used as a meal replacement or in between meals to activate metabolism and increase daily protein intake.
Recommended Use:
Intended for use as an athletic supplement to provide a good source of protein to maintain good health, favour lean muscle growth and aid with musculare recovery when used with proper diet and exercise routine.
Recommened Dose: Mix 1 to 2 scoops of Beyond Yourself Infuzer Isolate with the Beyond Yourself Flavour Infuzer of your choice once daily (or as required to meet your daily protein requirements) with 8 to 16 oz. of cold water (8oz of water to each scoop). Immediately before consuming and blend with a spoon or use a shaker bottle. Consume within 90 minutes of exercise.