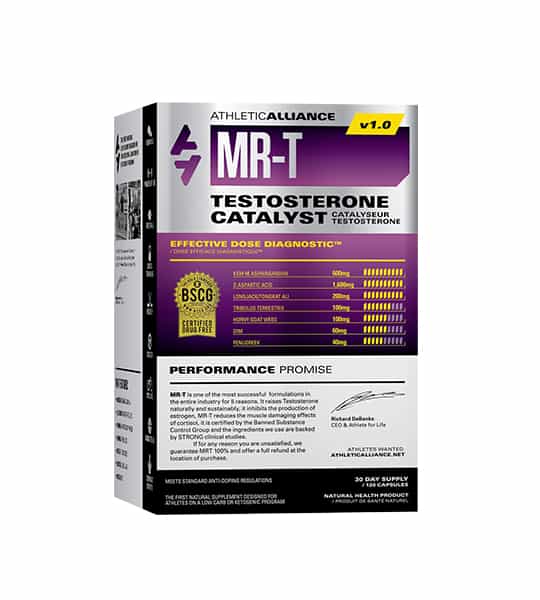 Athletic Alliance – MR-T (120 Caps)
Description
Athletic Alliance Mr-T raises testosterone naturally and sustainably, inhibits the production of estrogen, reduces the muscle damaging effects of cortisol and it is certified by the Banned Substance Control Group.
MR T is certified free of banned substances or contaminants. Shown to enhance testosterone while also working to normalize glucose metabolism and help with joint pain in the back and knees.
Recommended use
Adult: Take 3 capsules per day first thing in the morning or prior to training. Take a few hours before or after taking medication with food.