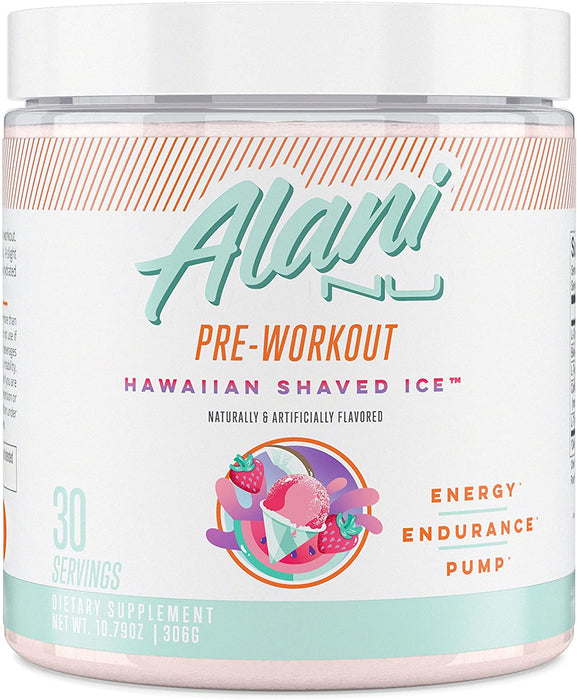 Alani Nu pre-workout 300 grams
Description:

 

 

Pre-Workout

Maximize your workout with our flavor-packed pre-workout supplements! Our formulas are balanced and perfected with no fillers and no-nonsense, and contain L-Theanine 

to prevent the dreaded post-workout crash.

 

This makes them the perfect pre-workout drinks to help you power through the moments that matter most!

Energy

Endurnace

Pump

Gluten Free

Vegan

 

 

Suggested Use: Mix 1/2 scoop with 6-8oz water 20-30 mintues before your workout. Once tolerance has been assessed, you may use one full serving (1 scoop).

A slight tingling sensation is normal and is due to the beta alanine. Be sure to stay hydrated and have a great workout!